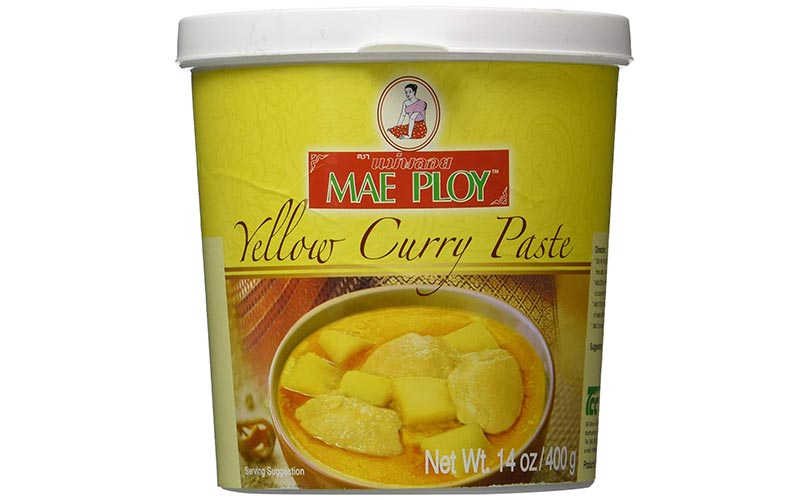 Yellow curry paste is traditionally made with a mortar and pestle.
The main ingredients include cumin, coriander, turmeric, fenugreek, garlic, salt, bay leaf, lemongrass, cayenne pepper, ginger and cinnamon.
Yellow curry is most typically made with chicken or beef and a starchy vegetable as potatoes and pumpkin.
Sold both in jar and sachets. On the pictures are shown: 400 g Mae Play jar and Lobo 50 g sachets.