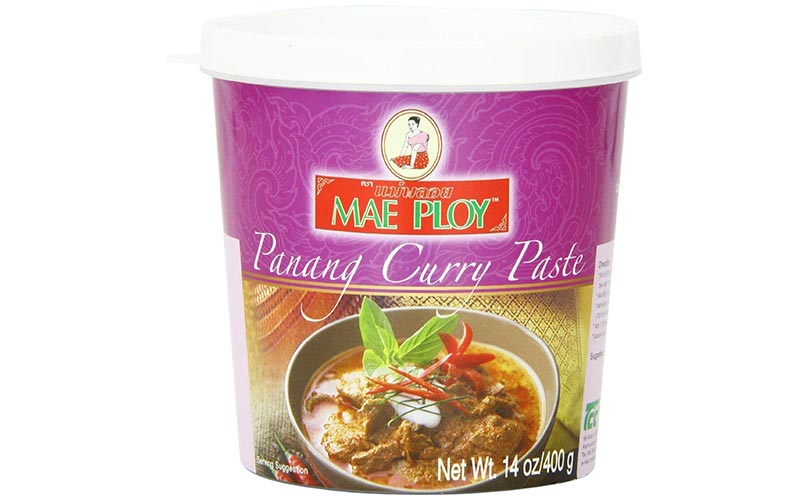 Panang curry paste is traditionally made with a mortar and pestle.
The main ingredients include dried chili peppers, galangal, lemongrass, kaffir lime leaves, coriander root, coriander seeds, cumin seeds, garlic, shallot.
Used with chicken, pork and beef. Often served with chopped peanuts.
Sold both in jar and sachets. On the pictures are shown: 400 g Mae Play jar and Lobo 50 g sachets.
Recipies using Panang Curry Paste