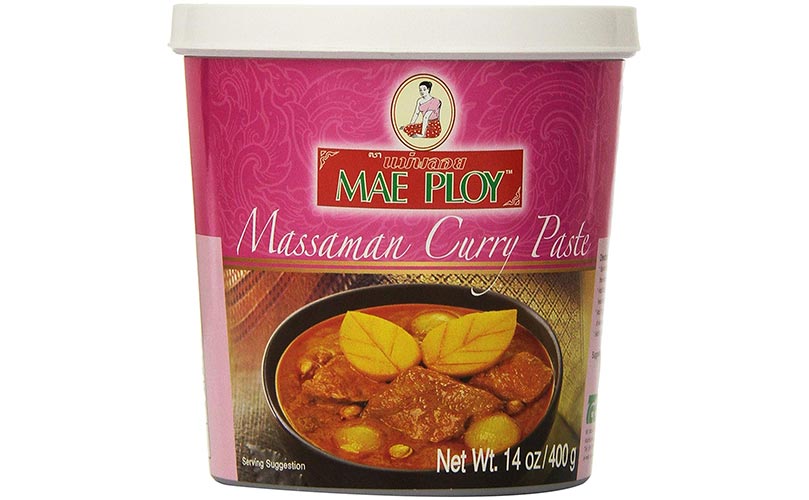 Massaman curry paste is traditionally made with a mortar and pestle.
Massaman curry lit. mean Muslim curry. The dishes are typical not so spicy as other curries and has a more Indian touch.
Ingredients in panang curry: Meat (beef, duck, tofu, chicken), coconut milk, onion, peanuts or cashews, potatoes, bay leaves, cardamom pods, cinnamon, star anise, palm sugar, fish sauce, chili and tamarind sauce.
Sold both in jar and sachets. On the pictures are shown: 400 g Mae Play jar and Lobo 50 g sachets.
Recipies using Massaman Curry Paste